Partagez votre sourire et embellissez la vie d'un enfant
Sharing a Smile is a transparent and impactful charity, connecting you with Nepalese orphans so that you can share a smile. 
et participez au changement que vous voulez voir dans le monde ! 100% of the donations are used to improve the conditions of children in Nepal. 
Discover our new trousses! Available from now on in our shop:
On Saturday, October 7, Sharing a Smile held its third annual Sharing a Mile. It was a huge success! Runners were rewarded with refreshing drinks and a tasty barbeucue. Finally, the winners of the tombola were announced, and each member of the association gave a breefing on new developments in Nepal.
Thanks to all donors, volunteers and sponsors. Without you, none of this would have been possible. See you next year!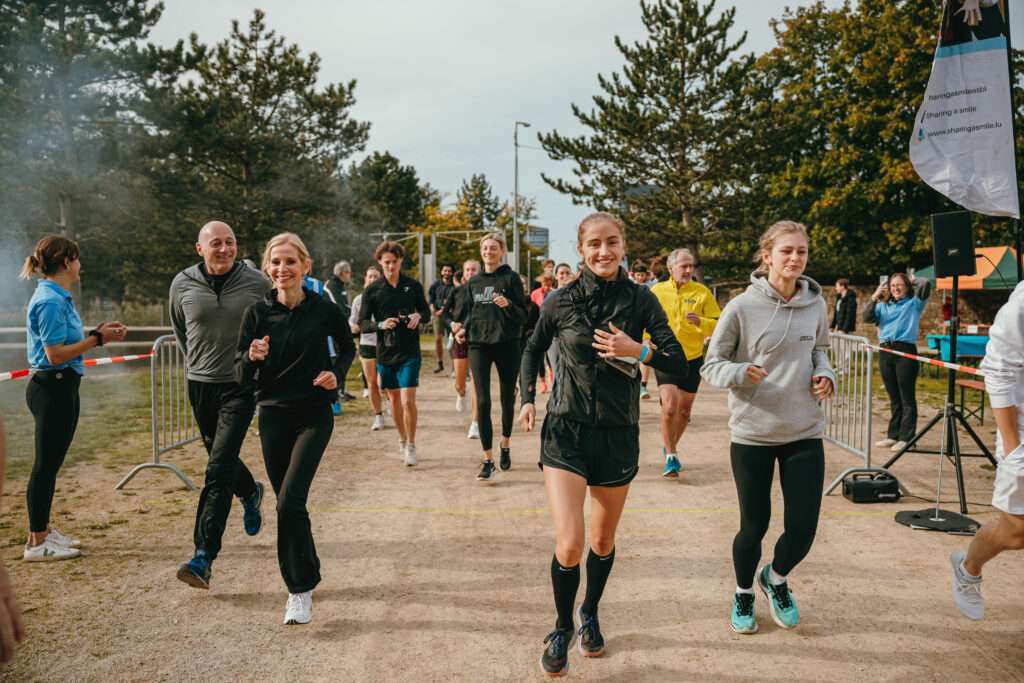 Feel free to download the photos via the link below:)
dedicated optimists, on a mission to ensure a safe, healthy and educated future for every child. Our primary objective is to fight against the harmful consequences of poverty by starting to support the Helpless Children Home orphanage in Nepal in order to guarantee a better future for the orphans. 
Our objectives are to guarantee children's fundamental rights. These include:
Straddled by two of Asia's growing giants, India and China, Nepal features vast, mountainous landscapes and people from diverse ethnic cultures.
However, the nation remains one of the poorest countries in the world.
Prior to 1951, only members of the upper class received an education. Since then, the Nepali government began expanding the reach of education. However, when the country introduced private education, the gap between rich and poor children only widened. Poor children still have low rates of access to education and many children leave school to work or help at home. Nepal as a whole has a literacy rate of only 65%. Furthermore, the quality of education remains low, as the teachers themselves often have very little schooling.
High food prices and limited access to farming in rural areas contribute to hunger in Nepal. Around 5 million people in Nepal do not have sufficient nourishment. Additionally, more than 85% of people rely on small-scale agriculture as their main form of sustenance.
Natural disasters have heavily afflicted Nepal, such as the 2015 earthquake which destroyed infrastructure, homes and economic growth. An already struggling economy and little political stability often exacerbate the effects of earthquakes in Nepal
Nepal experienced a civil war between 1996 and 2006, the effects of which the country still feels today. Conflict within a country often coincides with increasing poverty rates, as it limits the transportation of resources, health care access and a healthy job market.
Nepal's government holds a reputation for being corrupt. Abuse of authority leads to an unfair economic system and unequal distribution of resources thereby perpetuating the issue of poverty in Nepal.
En partenariat avec la Coopération Humanitaire Luxembourg
Pour recevoir plus d'informations sur cette organisation, veuillez cliquer sur le lien ci-dessous.
Subscribe to our newsletter